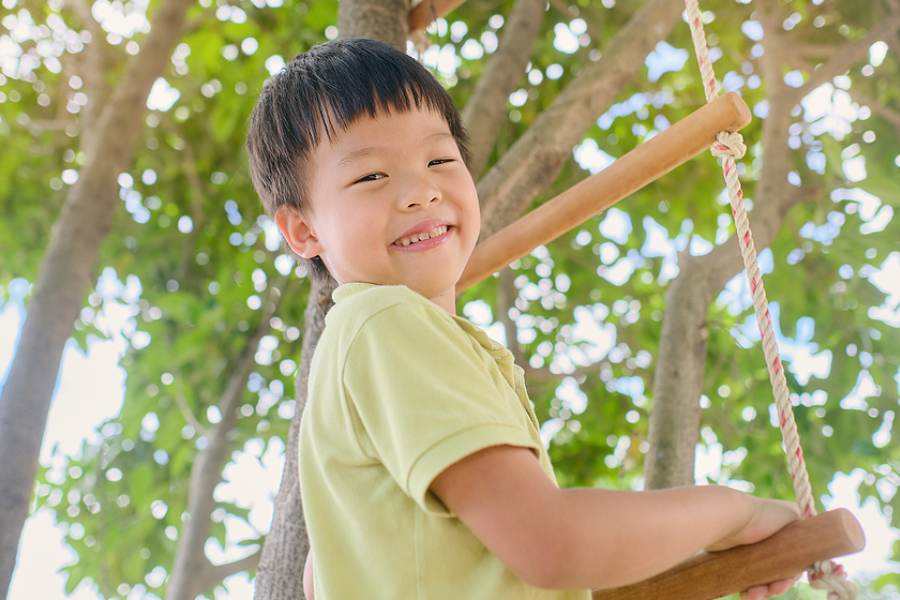 Bras Basah is situated in the heart of the civic district, known as the melting pot of arts and culture in Singapore. It is a living example of a modern city that thrives on dynamic and active creative communities while preserving the legacy that its ancestors left behind.
Discover an array of museums and art galleries celebrating diversity and creativity in this bustling neighbourhood. In this article, explore the top four amenities in Bras Basah that fosters either curiosity, creativity, or just a satisfying experience and why it is perfect for parents with young children.
1. National Library
Libraries are a haven for knowledge! The National Library, also known as the Lee Kong Chian Reference Library, is the largest library in Singapore, home to exclusive literary resources inaccessible in other libraries. It is child friendly and artistically, culturally and historically rich, with many exhibits devoted to the history of Singapore's libraries and newspapers that are perfect for young children to learn more about local history.
The library also has an Asian Children's Literature Collection, home to local and ASEAN novels emphasising values like filial piety, respect, and honour – which aids children in learning more about local cultures and emphasises the importance of bilingualism.
The collection also has various stories written to instil moral values and different types of fables that teach children about right and wrong. Many Asian nations have unique tales, such as Japanese folktales, Chinese folktales, Korean folktales, Indian folktales, and many more. The Asian Children's Literature Collection is a great place to read these stories and learn more about these cultures.
2. Viv's Schoolhouse
For parents who work in the Central Business District (CBD), Viv's Schoolhouse is conveniently located on the outskirts of the area and is a short stroll from a number of MRT stations such as Bras Basah, City Hall, Bencoolen, and Bugis. With its close proximity to several arts and cultural landmarks, such as the Singapore Art Museum, it is the ideal preschool to enrol children in to foster creativity and imagination.
Viv's Schoolhouse has carefully curated a curriculum with these benefits in mind. Speech and drama classes for preschoolers have been specially designed to help bolster innovation and curiosity while giving children the necessary tools to express individuality.
By being encouraged to explore ideas through acting and movement, they can direct their interest towards something that can be helpful for their development. This will boost their self-confidence and help them feel more connected to their creative side.
3. MINT Museum of Toys
The MINT Museum of Toys is perfect for children and parents alike as it houses some of the most world-class collections of vintage toys and collectables. Children can explore their favourite toys and learn about their hidden past while they marvel at the advancement. At the same time, the museum is a wonderland for adults who grew up in the '80s and '90s, hosting many of the most famous toys and objects from their childhood from over 40 countries, ranging in date from the 1840s to the 1970s.
The museum's toy collection has been included in several exhibitions and programs over the years, acting as both a window into the past and a source of inspiration for the present. By making a trip to the MINT Museum of Toys, parents and children can share an enjoyable experience while admiring the things they like best.
4. National Design Centre
The National Design Centre, a prominent site for the arts and culture in Singapore, is one of the main hubs for artists and creative firms in the nation and features everything related to design.
Exposing young children to art is beneficial as they may be curious about the subject and can learn from their experiences. Simply by looking at colourful pieces and statement designs, their thoughts can be stimulated, and their creativity unleashed as they try to piece the parts together.
They can also be inspired by the colours, shapes, and subjects of the art they see and may begin to experiment with these elements in their own play. As they grow, they may discover that art, specifically the creative process involved, can be meaningful and apply it to their daily lives.
Conclusion
With that in mind, these are a few amenities in Bras Basah that are perfect for parents with young children. A diverse neighbourhood that offers many different activities to keep the whole family happy and engaged, these are just a few of the things parents can do with their little ones in the area.
Viv's Schoolhouse prides itself on providing an excellent early learning experience for all children. Aside from its ideal location, it is also an award-winning bilingual preschool in Singapore that boasts a multilingual immersion program using a tried-and-tested experiential learning method.
At Viv's Schoolhouse, expect a secure and welcoming environment for children to enjoy diversity as they learn more about different cultures. Drop us a message today to learn more about our engaging programs!