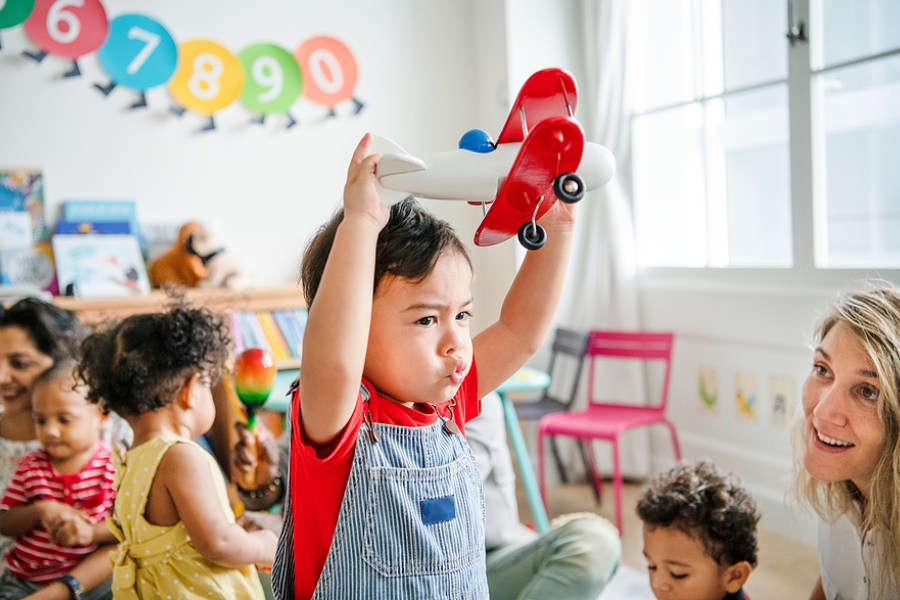 Sharing knowledge and experience with young minds is an invaluable gift that we can give our future generations. It is crucial to support and inspire the growth of children in their early years, as it helps them build the foundation for their future development.
By introducing our young children to different perspectives and ideas, we are providing them with the opportunity to think critically and develop the skills necessary for success. Furthermore, inspiring young minds allows us to share our values and belief systems with our future leaders, ensuring that these values are carried on.
Sharing Sessions at Viv's Schoolhouse
At Viv's Schoolhouse, we recognise that learning is best achieved in a creative and collaborative environment — demonstrated by the various excursions we have conducted with the children.
Besides our speech and drama classes for children in Singapore, we are constantly looking for ways to bring a new level of excitement to our students. Therefore, we were absolutely thrilled to have ventured into the theme of "occupations".
What better approach to give our students a better understanding of the many occupations than to bring real professionals from the field to Viv's Schoolhouse? Let's look at some of the past sharing sessions we've had with our students!
Occupation Talk: Doctor
It was an amazing day when Dr Melissa Tan visited Viv's Schoolhouse and shared her knowledge about medical care with the children. The children listened attentively as she explained the importance of routine clinic visits, and then enjoyed a book that really brought that message home. What made the experience magical was when Dr Tan shared her tools with everyone — the thermometer, tuning fork, and tendon tapper — and showed how they work to help keep us healthy.
It was an extraordinary moment witnessing their enthusiasm as they learned more about her work. The act of sharing is important, and it was amazing to see how Dr Tan's knowledge benefited the children in such an engaging way. Thus, we are incredibly thankful for this unique opportunity that Dr Tan was able to provide!
More About Dr Melissa Tan
Dr Melissa Tan completed her family medicine residency with the National University Health System and is a Family Physician at Jurong Polyclinic. Like other family doctors, she is the personal doctor for many and the reliable first contact for all health concerns.
Through enduring partnerships, Dr Tan helps young and old patients prevent, understand, and manage illnesses. She teaches her patients how to navigate the health system and set health goals for themselves. Given the diverse backgrounds of her patients, Dr Tan continuously adapts her care to their unique needs and requirements.
Outside of work, Dr Tan is a passionate and dedicated mother to two daughters. She finds immense joy in seeing the world from their perspectives.
Occupation Talk: Nurse
It's natural for us to think of doctors as the initial go-to for medical care. However, we mustn't forget the crucial role nurses play in patients' welfare. Not only do they deliver medicinal aid and treatments, but they also impart emotional help, guidance, education, and work hand in hand with other healthcare professionals.
The children were elated upon hearing the news that Nurse Joy was joining us from Tan Tock Seng Hospital to deepen their understanding of nurses. Through her sharing and demonstration, the children were intrigued by the exciting hands-on experience with the real stethoscope and blood pressure machine.
Nurse Joy also went through the 8 steps of handwashing with the students, emphasising the importance of keeping clean and germ-free. Her sharing about medical equipment and teaching about hygiene has certainly improved everyone's understanding of nurses and brought us all one step closer to keeping healthy!
More About Nurse Joy Tham
Joy Tham is currently a registered nurse at Changi General Hospital. Before that, she spent her time at Tan Tock Seng Hospital working in one of the Renal Dialysis units, which provides a full range of care for patients with kidney disease.
Since she was young, nursing has always been Nurse Joy's passion, as she loves to help and care for people around her. Growing up, she always aspired to make a real difference in people's lives. Hence, the moment Nurse Joy stepped into the workforce, she constantly strived to maintain her patients' dignity, often through intimate and heartbreaking moments. She views her patients not as individuals but often as entire families whom she assesses and advocates for. She works closely with many seniors and medical teams to provide the best medical treatment and solutions for her patients.
Nurse Joy chose this profession out of passion and hoped to share this infectious dedication and enthusiasm with all the children at Viv's Schoolhouse!
Occupation Talk: Army
It was a pleasure having Lieutenant Colonel Edwin Lee down to Viv's Schoolhouse to share his knowledge and experience in the Singapore Army with the children. The children were particularly enthralled by the visual experience LTC Lee provided through photos and videos. They were able to learn more about the army and gain a greater appreciation for our soldiers' dedication and hard work.
Through LTC Lee's sharing, the kids gained greater insight into the various training and responsibilities of an army officer. They were also inspired by his commitment to serving our country to ensure that Singapore remains safe and secure. It is through such visits that our little ones learn more about how the Singapore Army serves to protect our nation — something that we are incredibly proud of!
More About Lieutenant Colonel Lee
Lieutenant Colonel Lee enlisted in 2005 and was commissioned as an Artillery Officer in the same year. He branched out to the combat service support vocation and, at the time of his visit, served as the Commanding Officer of a logistics battalion that provides support for five army camps in western Singapore.
Over the past decade, LTC Lee has had a varied and enriching career experience. He trained overseas in the US and the UK, deployed to Afghanistan as part of a multinational coalition force, developed defence policies to safeguard Singapore's interests, and conceptualised long-term fighting concepts for the Army.
LTC Lee is happily married and likes to exercise, read, and watch movies in his free time.
Occupation Talk: Dentist
It was a great pleasure to have Dr Seow Yian San share her dental hygiene knowledge and expertise with our little ones, which created much excitement among them! She went through the motions of what dentists do during a clinic visit and used the big tooth model and toothbrush sets to illustrate the importance of proper brushing techniques.
The children had a lot of fun trying out the different brushes and learning the right way to brush their teeth. Dr Seow also took time to explain certain dental issues that we need to be aware of so that we can seek treatments as soon as possible if required. We are very thankful for her sharing and thank her for her graciousness in coming down to spend time with the kids!
More About Dr Seow Yian San
Dr Seow Yian San has 16 years of experience as a dentist and is currently with Ko Djeng Dental Centre. She specialises in orthodontics and is a fellow of the Academy of Medicine in Orthodontics (Singapore) and a member of the Royal College of Surgeons in Orthodontics (Edinburgh).
Dr Seow specialises in restoring a range of dental malocclusions, including traditional and cosmetic braces treatment, patients with jaw discrepancies, growth and eruption modification for young growing children, and Invisalign treatment.
Occupation Talk: Pilot
Our children's minds are ever curious, and it is our duty to ensure that we nurture their thirst for knowledge. It was truly an enlightening experience having Senior First Officer Gary Lee down to share his knowledge with our little ones! He discussed the different types of air crafts available, such as the A330, A350, A380, and B777.
The kids were so engrossed in what SFO Gary had to say, their eyes shining with curiosity. He took them through the journey of how air crafts have evolved over the years and explained the special characteristics of these planes in detail. His enthusiasm was contagious as he shared more about the tools and equipment he used during his work.
The kids were left in awe of the amount of knowledge he had to offer and were excited to think that one day they too would get a chance to sit on these planes during their travels. All in all, it was an incredible opportunity for the children to learn from someone who has been in the aviation industry for years!
More About Senior First Officer Gary Lee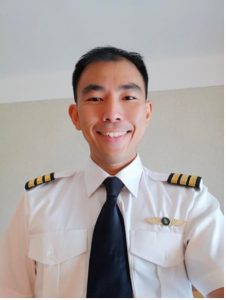 Senior First Officer Gary Lee developed a keen interest in flying during his schooling days as a member of the National Cadet Corps (Air) and the Youth Flying Club. This interest even led him to obtain his Private Pilot's Licence as just a young student!
Unsurprisingly, he continued to pursue this interest in his career as an adult and is currently a pilot with Singapore Airlines. Throughout the years of travels, SFO Gary has been to many different parts of the world and particularly enjoys soaking in the culture and experiences of each country.
Outside of work, SFO Gary is a dedicated father of three. He values the time spent with his family and treasures the close bonds nurtured with his precious ones.
Occupation Talk: Chef 
Viv's Schoolhouse has come a long way since we started our weekly cooking classes! We thought it'd be awesome if they got to meet a real-life chef, and so we've made that happen.
We were so excited to have Chef Alvin Zhuo, owner of Mont Calzone Singapore and Thailand, share his knowledge and expertise with our little ones! Mont Calzone specialises in authentic Italian cuisine and is renowned for its mouth-watering pizzas and pasta.
During the cookery session, the children had a blast learning how to make their own pizza dough with the basic ingredients — flour, yeast, salt, sugar, and oil. It was incredible to see how quickly they could knead and stretch the dough — thanks to Chef Alvin's sharing of tips and tricks! The kids also got creative and came up with some delicious and nutritious topping ideas. Needless to say, it was an absolute hit!
More About Chef Alvin
Chef Alvin has been in the food and beverage industry for 20 years. He firmly believes that food has an incredible capacity to bring people together and forge connections with others — especially when it culminates in friends and family uniting for a tasty meal, where the conversation seamlessly flows, and bonds are strengthened.
Being a chef is undoubtedly a labour of love and passion. Behind the beautifully plated dishes are hours of preparation work that often go unnoticed; it requires holding an odd schedule that begins in the wee hours of the morning and ends late into the night. The marinating, chopping, seasoning, and washing — all of which are necessary before the restaurant opens for service.
Nevertheless, despite all the hard work, Chef Alvin only yearns to see the smiles on the faces of his customers. He feels heartened and happy that his efforts are appreciated and heartily enjoyed when his customers say goodbye with satisfied bellies and contented faces!
Conclusion
By sharing our ideas and encouraging young minds to explore their own, we can ensure a brighter future for the next generation.
At Viv's Schoolhouse, we believe the best way to educate our students is by providing them with first-hand experience. As an international preschool in Singapore, we provide our students with a rich learning environment and the opportunity to learn through meaningful play and experiences.
We strive to develop our students holistically by engaging their minds and bodies in activities that foster collaboration, communication, problem-solving, and creativity. Through sharing and experiencing, our students are able to build a foundation of knowledge that will lead them to success.