Chinese New Year is also known as the Lunar New Year or Spring Festival. As we admire the decorations adorning the streets of Singapore, how can we involve our children in learning more about the traditions behind the Lunar New Year celebrations?
1. Writing your own Spring Festival Couplets or Lucky Word Signs

During Chinese New Year, a common tradition is for the Chinese to put up red banners with lucky words, phrases, and sentences around their homes. This is to welcome good luck and fortune in the coming year.
Involve your little ones by inviting them to write their very own Spring Festival Couplets!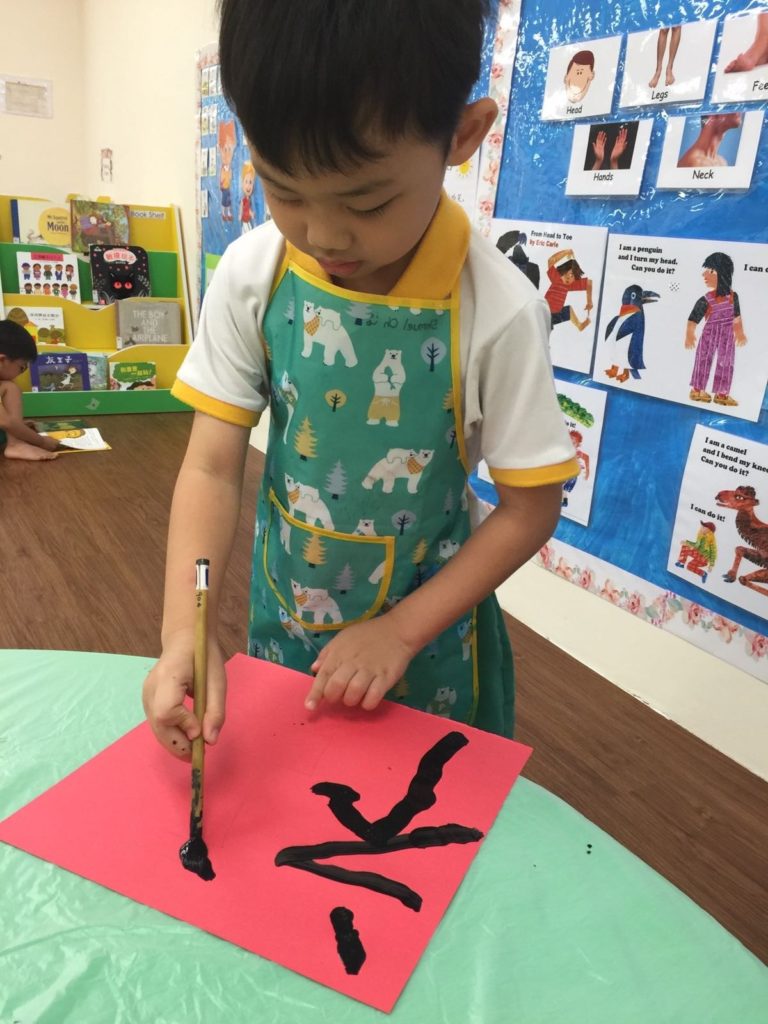 The materials required are simple: red paper, paint brush, and black or gold ink. Through this fun and simple activity, not only do your kiddos learn how to write in Mandarin, they also get to steep in the deep-rooted traditions of welcoming good fortune into your homes!
2. Make your own Chinese New Year Decorations

Chinese New Year decorations are auspicious and attractive. Involve your little ones in making some decorations for the house.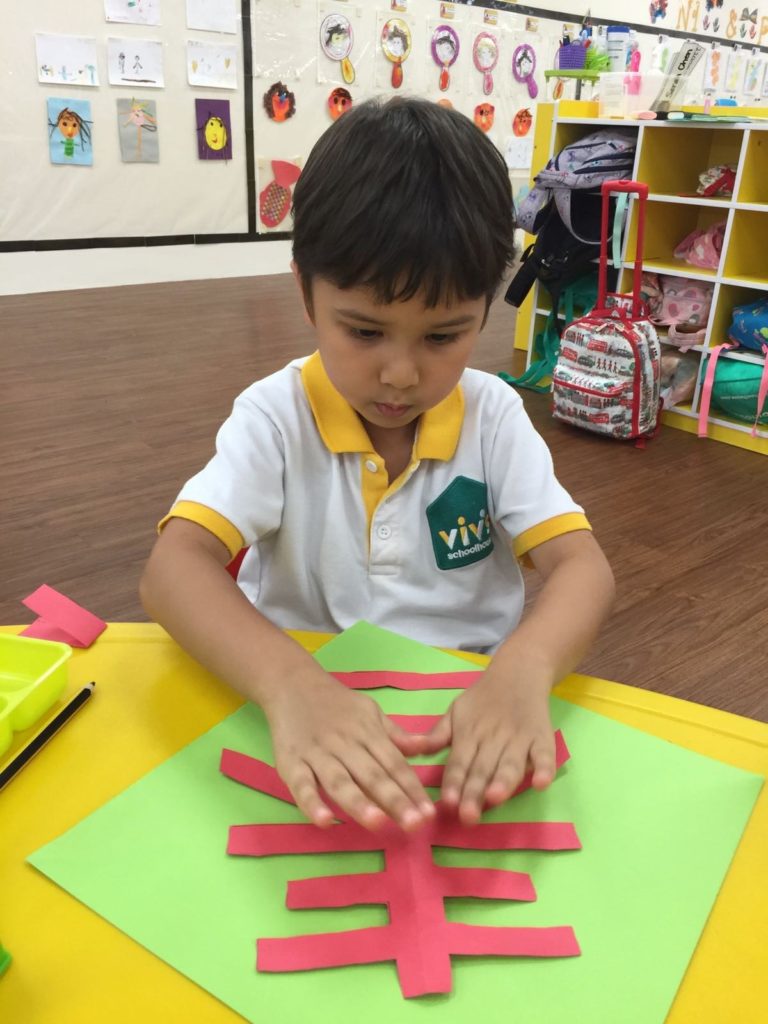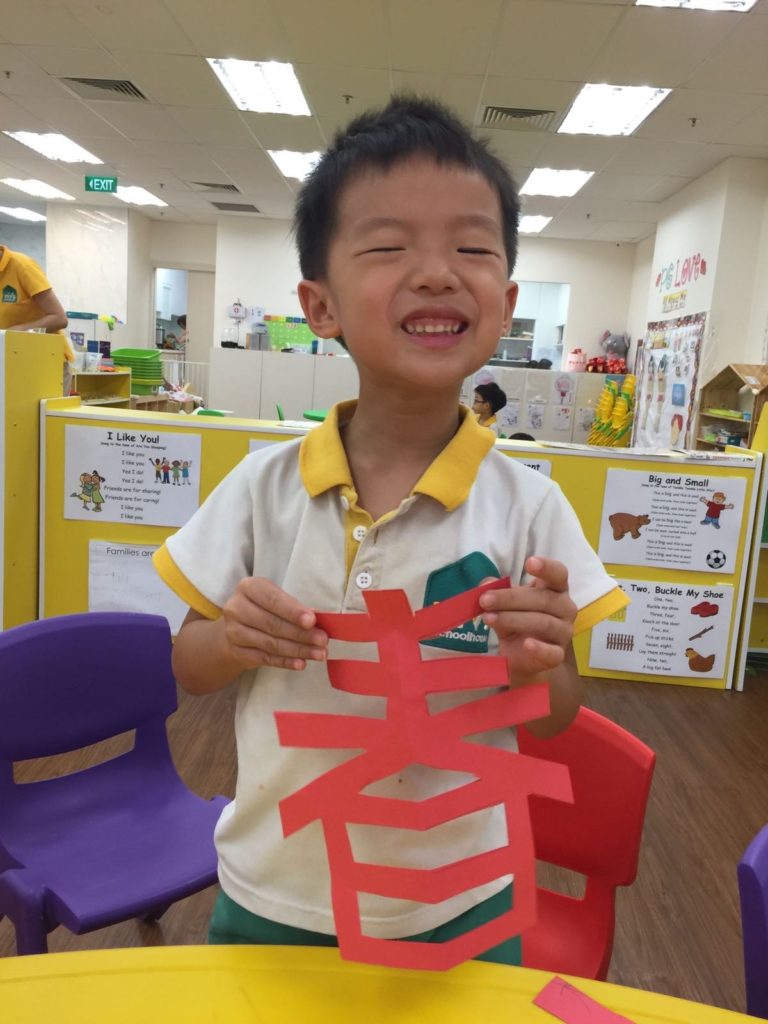 This fun activity allows your children to hone their fine motor skills and gives you something pretty to showcase especially when you have guests over!
3. Making your own Lion Dance props

Lion dance is a form of traditional dance in the Chinese culture. Performers mimic a lion's movements in fancy lion costumes to bring good luck and fortune.
Involve your crafty little ones in creating their very own Lion Dance props!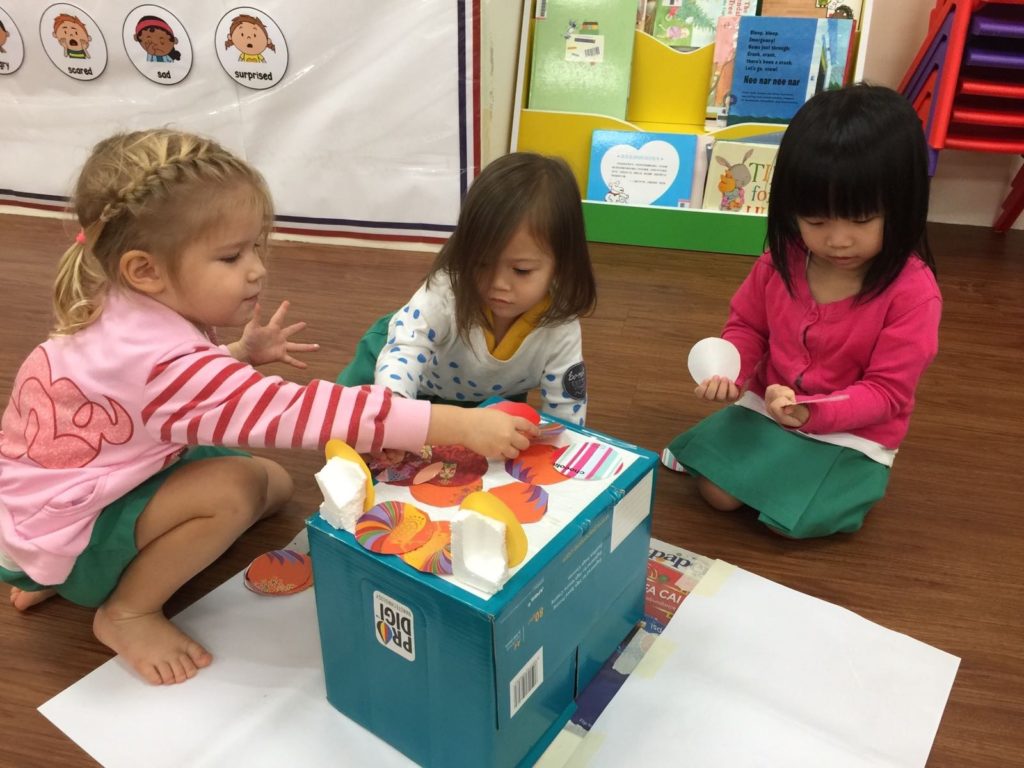 This is a great bonding activity for you and your little ones. What better way to spend an afternoon than to get crafty together! Take this opportunity to also explain the significance of the majestic lion dance so that your kiddos gain a deeper appreciation the next time they witness a lion dance performance!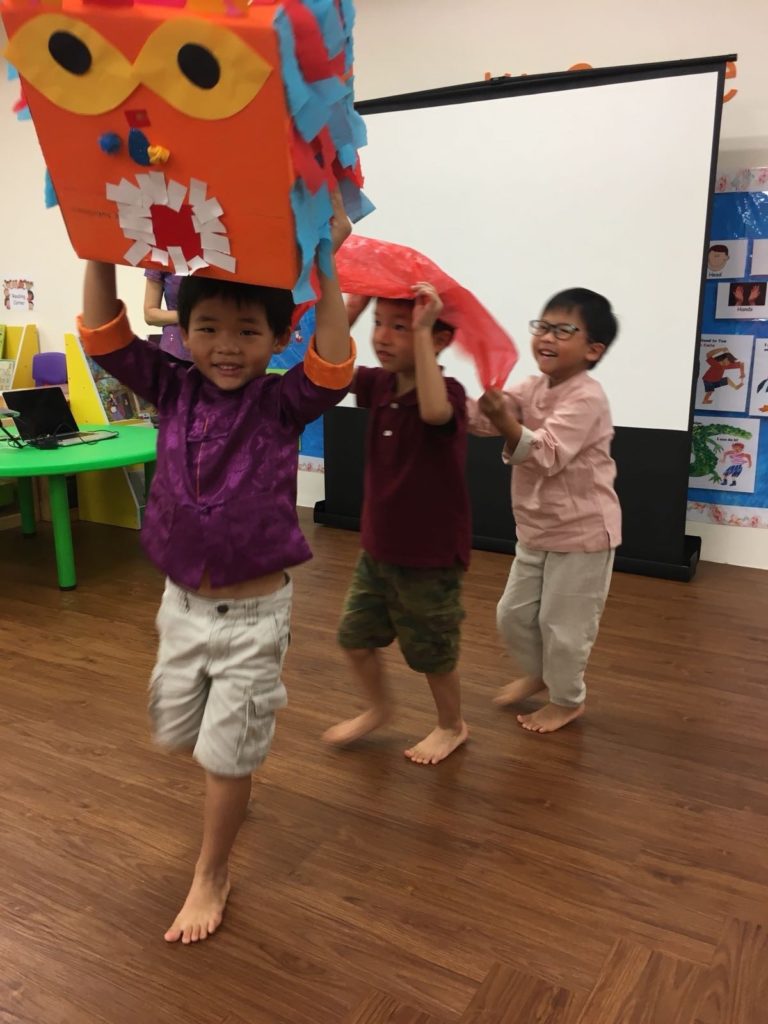 4. Making some delicious Meat or Vegetable Dumplings
Dumplings look just like money pouches and represent fortune and prosperity. As such, legend has it that the more dumplings you consume during Chinese New Year, the more prosperous the year will be.More importantly, dumplings are so delicious and simple to make! Invite your little ones into the kitchen to make some dumplings from scratch. The ingredients do not have to be complicated, you may simply use whatever you have in the kitchen – chicken, vegetables, and mushrooms for the filling, and just flour and water for the dough.
This is the dumpling recipe that we used:
Ingredients

For the filling

1 bunch spinach, trimmed, roughly chopped
250g chicken mince
3 garlic cloves, crushed
1 tablespoon soy sauce

For the dough

2 cup all-purpose flour
1 cup boiling water

Method

To make dumpling skin:

Mix flour and water together in a medium bowl and knead until smooth.
Split dough into six equal logs, roll to 3/4-inch thickness (approximately) and cut into 5 pieces per log for a total of 30 dumplings.

To make dumplings:

Boil spinach until wilted. Place in a sieve. Drain excess liquid.
Place spinach, chicken, garlic and soy sauce in a large bowl. Stir to combine. Place wrappers on flat surface. Spoon 2 teaspoons mince mixture on 1 half of each wrapper. Brush edges with cold water. Fold over to enclose filling. Press edges together to seal. Place on a tray lined with baking paper.
Place a steamer lined with baking paper over simmering water. Cook dumplings, in batches, for 15 minutes or until tender and cooked through. Serve.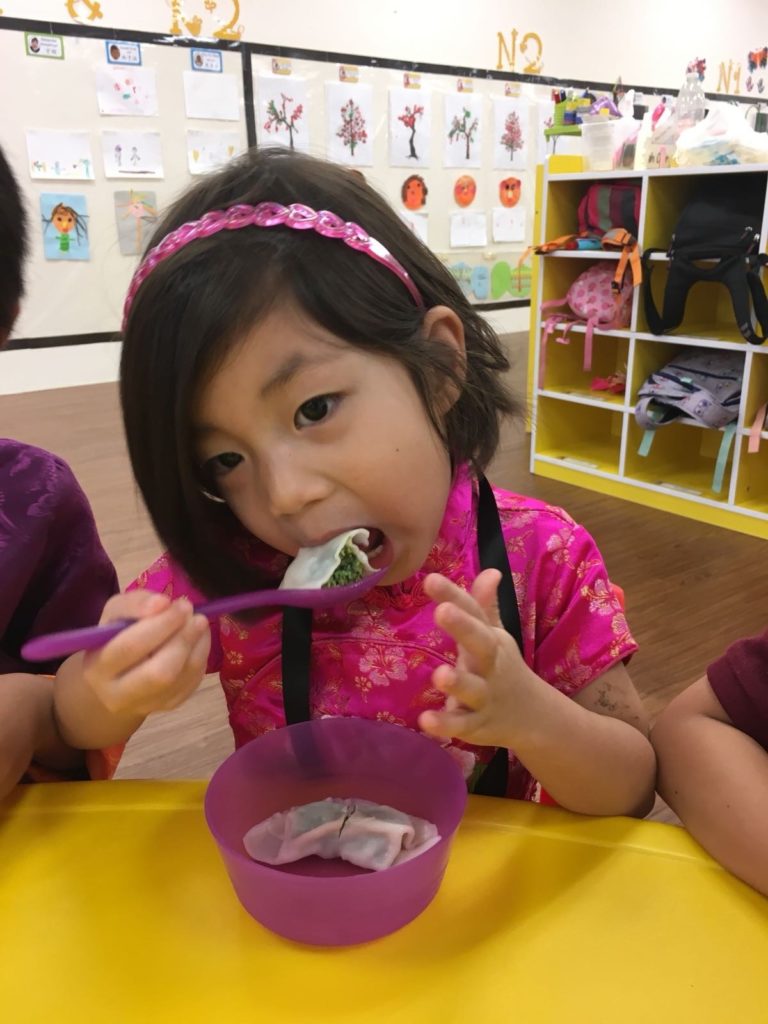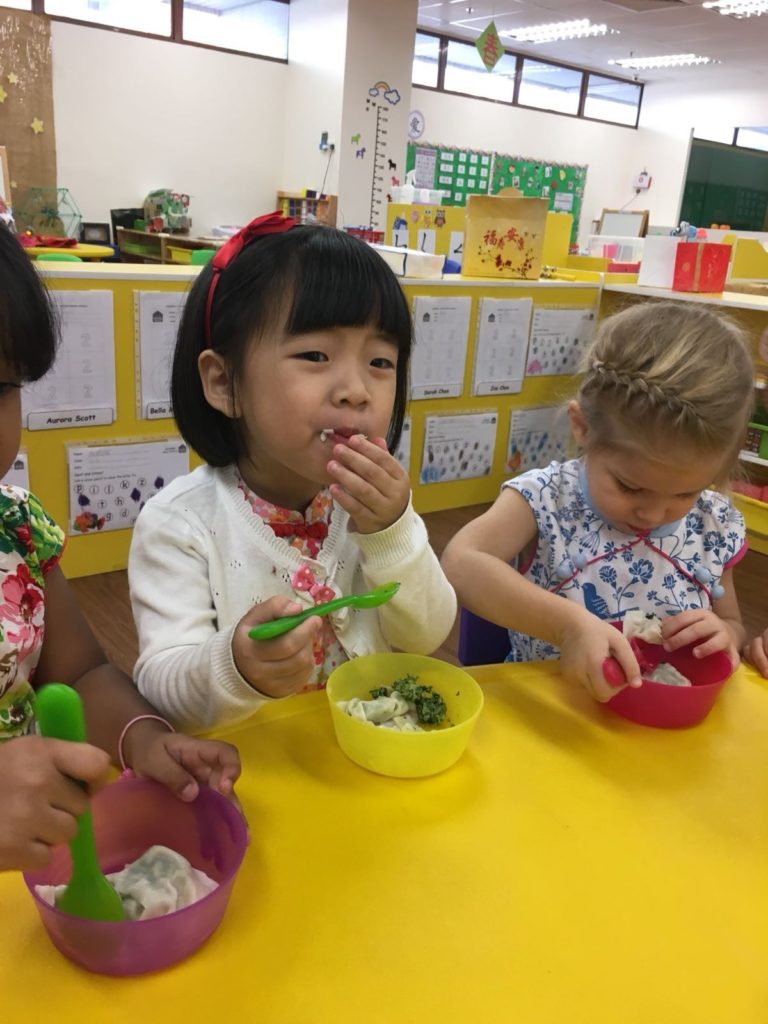 5. Bring your little ones to Chinatown or Waterloo Street to bask in the festivities
In the weeks leading up to Chinese New Year, the streets of Chinatown and Waterloo Street come alive with numerous stalls selling traditional Chinese New Year decorations, plants, and delicious snacks. It is a great way to get a crash course on what Chinese New Year is all about!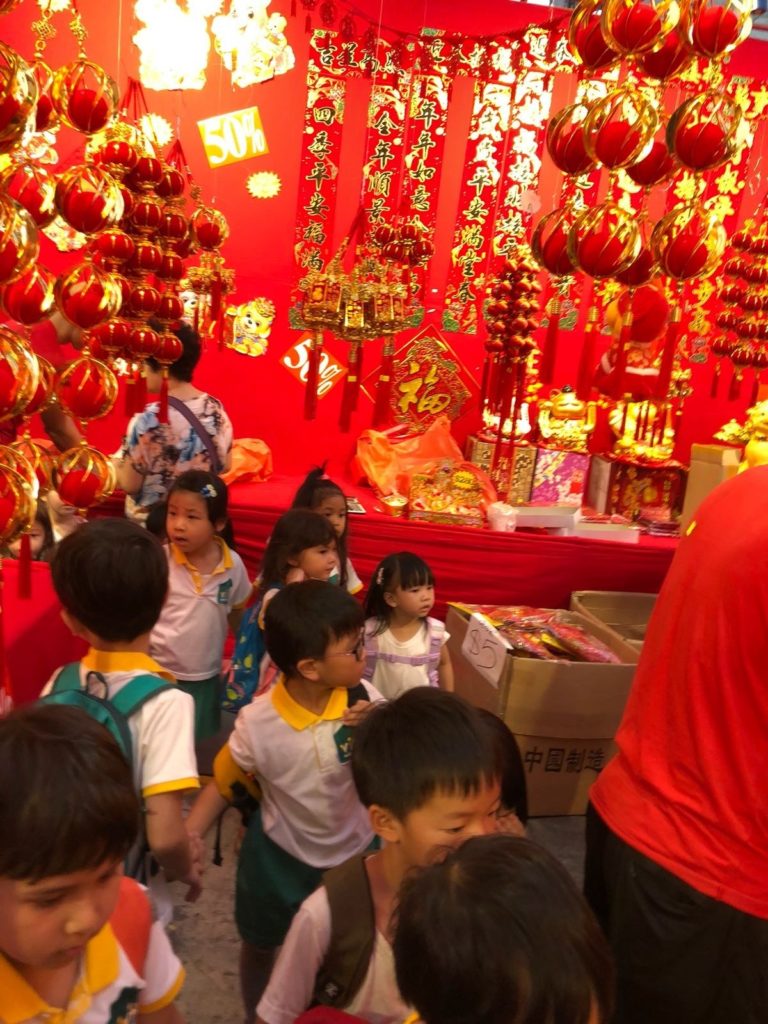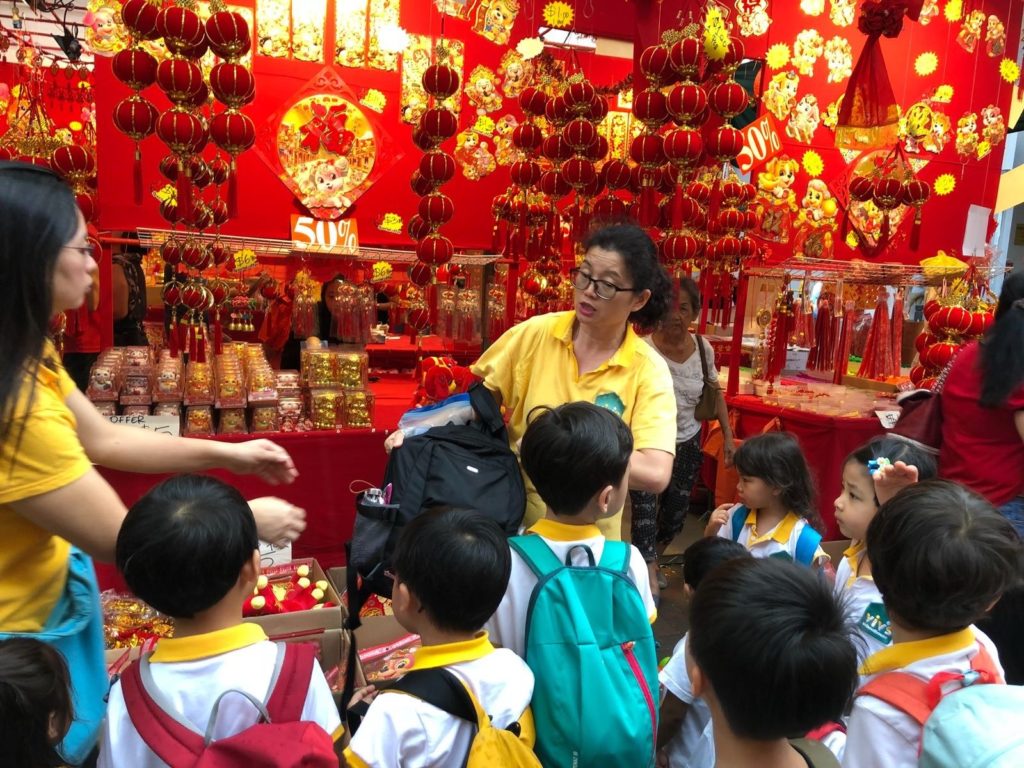 There is so much to see, and even more to taste! This is a great time to introduce the many different snacks that are enjoyed during the festive season.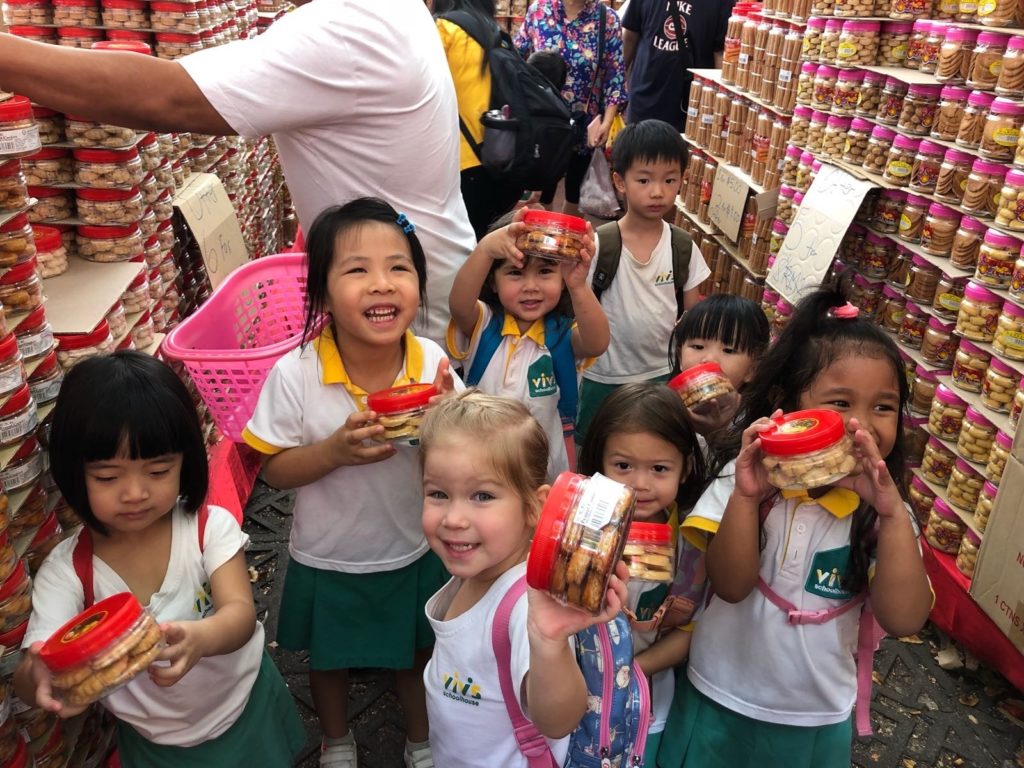 Chinese New Year celebrations can be so much more than just collecting red packets and indulging in delicious snacks! Try out these activities with your little ones and you will be sure to gain a deeper appreciation for this festive season too!